Alumni
Ellie Marsh
Hopelands Preparatory School has a nurturing, supportive environment that enables each child to become resilient, confident young people. We provide the ideal platform for the challenges in life that lie ahead. Many of our pupils build on friendships formed at Hopelands and become friends for life. We are always delighted to hear from our former pupils and we recently received a lovely email from Lisa Marsh. Her daughter, Ellie Marsh, joined Hopelands in 2007.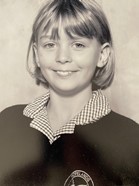 'Ellie transferred from another school where she had not been making good progress and this had impacted her confidence. Coming to Hopelands changed all of that because it gave her a safe place to flourish and during her time with you her confidence grew immeasurably.
Fast forward and I am so pleased to let you know that she is off to Liverpool University to study Medicine. A big commitment and a career choice that is going to make a real difference. Without doubt her time at Hopelands contributed to this outcome and influenced her to become the person she has grown to be. We are very proud of her and know she is going to make a great doctor.
Thank you to the team at Hopelands for the important role you played. Hopelands is a very special place. Here's to all of those other Hopelands students making their own unique mark in the world and those whose time is still to come!'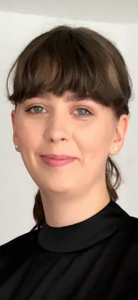 The staff are thrilled to hear how well Ellie is doing. Mrs Bradburn, our Head Teacher, remembers her fondly as a hard working, conscientious, quiet and happy girl. We are sure that Ellie will go on to have an amazing career and make a true difference in the world. Hopefully, she will come back to school one day as the children would love to meet and hear from such an inspiring role model.
To conclude in the words from Ellie's mum:
'Ellie's story is a great illustration of the importance and the value that comes from creating the right environment to help young people flourish not only academically but personally.  For us these are the things that will always be the Hopelands USP.'
....................................................................................................................................
JOHN TUFFIN
John Tuffin attended the Mount (pictured below) from 1954 to 1956 together with his brother and sister, (in those days boys had to leave when they turned 7). John said it was a happy experience where he received a high standard of tuition and unlimited kindness.  Here are some of his recollections from his time at Hopelands: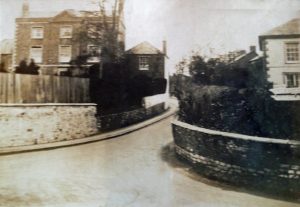 "I have abundant memories of The Mount, as it then was. (Hopelands was the name of the house where it later moved, further up Regent Street).
 Mrs Murray-Browne was the Principal and never far away.  On a day-to-day basis the school was run by two friends, Miss Gallie and Miss Bowmer.  They were talented teachers.  Miss Bowmer was very musical.  Other teachers were Miss Alliston and Miss Saint.  In keeping with the Parents National Education Union tradition, various mothers used to come in and help as well.
 Apart from the three Rs we learned some general culture about Roman history and Greek legends.  We started French, read Bible stories, and had a lot of music.  When I was about 6, we had Picture Study.  Each term we were given a book of reproductions of about 10 paintings by a single artist.  Every week we spent a period looking at one of these and discussing it.  I did Vermeer, Gozzoli and Memling.  Vermeer and Gozzoli struck a particular chord with me, and I still have one of the Gozzoli reproductions.
 We also spent a lot of time with games of all sorts, drawing and painting, sewing and crafts.  In the summer we played rounders outside. The food was excellent and abundant, and we had lunch in Mrs Murray-Browne's dining room.
I have only good memories of Hopelands, I am delighted to see that you are still going, and I wish you every success for the future."
......................................................................................................................................
WILLIAM HOLDER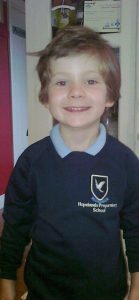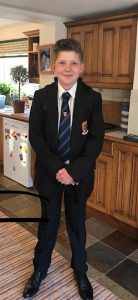 William joined Hopelands when he was 4 and was much respected by everyone here. Full of character with a cheeky loveable smile! In the words of his Mum:
"I would like to say that Hopelands creates a nurturing, caring environment for children embarking on the beginning of their school life and children leave confident and happy with a really good head start in their primary education due to compassionate dedicated staff".
William is now at Marling where we hear he is doing brilliantly!
---
JES BAILEY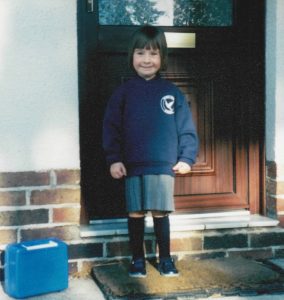 Since leaving Hopelands, I completed high school at Stroud High, college at Cirencester College, an undergraduate at the University of Sussex and a master's degree at the University of Amsterdam.
I worked in the human rights field in the Netherlands, Egypt, and Bangladesh before setting up my own crowdfunding consultancy company - Crowdfund 360. I have won an award for UK Young Fundraiser of the Year in 2017 for my work with crowdfunding for charities. I have run over 150 workshops and webinars throughout the UK, Europe, and Middle East, and have also worked with the UN and EU on multiple occasions to bring the power of crowdfunding to wider audiences.
I have run 73 crowdfunding campaigns with 83% of them hitting their fundraising goal. In the UK, in general, only 18% of campaigns hit their fundraising goals. My clients are charities, social enterprises, or good businesses. Basically, anything that adds positively to the world and doesn't harm it.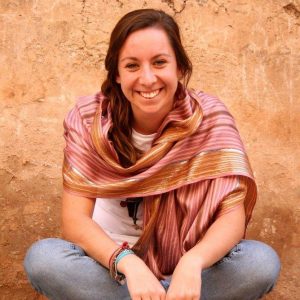 I am now looking to do my PGCE in primary education and become a primary school teacher.
I have fond memories of Hopelands. I remember the playground well, and all the poetry recitals we had and the Cheltenham festival. Many people say this is where I got my confidence for public speaking from. I remember Mrs Griffin and Mrs Chicken fondly. I remember being in a history lesson in year 5 or 6 and a bird flew straight into the window! It made me jump and left a mark for ages! I also remember handbells and maypole dancing and thought that was completely normal at the time but now if I speak to others, they think that was definitely an odd thing to do at primary school - this makes me laugh a great deal!