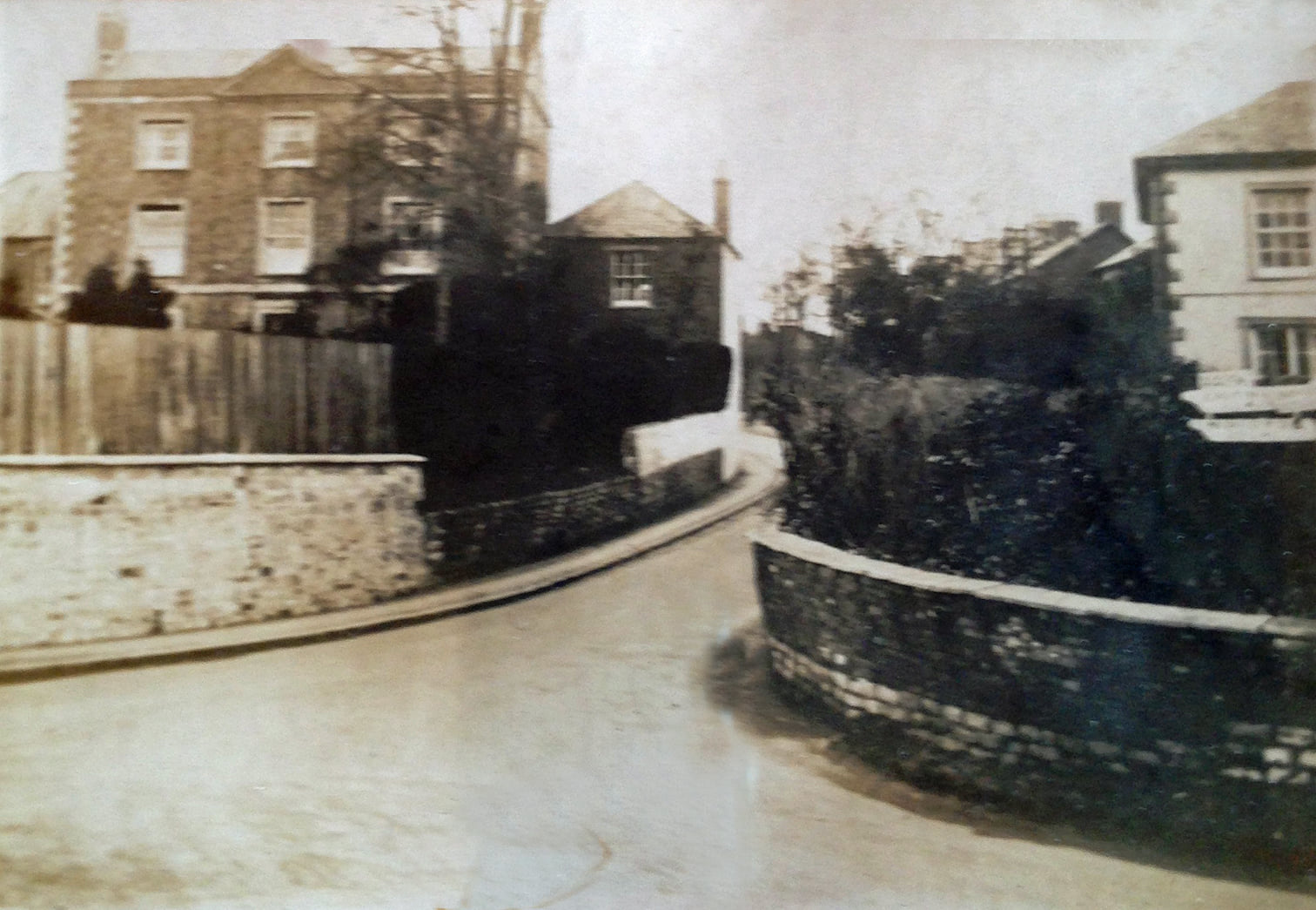 Memories from one of Hopelands first ever pupils!
In 1954, Mrs Eva Murray-Browne, who was the wife of a Doctor and lived in Stonehouse, saw that there was a need for an affordable local school which offered excellent education. She was a mother of 4 children and she originally founded the school in her home which was called the Mount (pictured). Her vision was to encourage pupils to learn together in an environment of strong family values. It is incredible to think that our school originally started with just fifteen pupils round the dining room table and is now bustling with over 70!
The vision of Mrs Murray-Browne, developed over fifty years ago, is still integral to the success and progress of Hopeland's Preparatory School. By working closely with our Hopeland's parents, we retain the family and homely atmosphere while continuing to achieve academic excellence.  Our aim is to ensure, that by the time our pupils leave us in Year 6, they are confident, resilient, inquisitive young people who have gained a love for learning and a zest for life.
We love hearing from former pupils, and we were delighted when John Tuffin got in contact. He attended the Mount from 1954 to 1956, together with his brother and sister, (in those days boys had to leave when they turned 7). John said it was a happy experience where he received a high standard of tuition and unlimited kindness.  Here are some of his recollections from his time at Hopelands:
I have abundant memories of The Mount, as it then was. (Hopelands was the name of the house where it later moved, further up Regent Street).

Mrs Murray-Browne was the Principal and never far away.  On a day-to-day basis the school was run by two friends, Miss Gallie and Miss Bowmer.  They were talented teachers.  Miss Bowmer was very musical.  Other teachers were Miss Alliston and Miss Saint.  In keeping with the Parents National Education Union tradition, various mothers used to come in and help as well.

Apart from the three Rs we learned some general culture about Roman history and Greek legends.  We started French, read Bible stories, and had a lot of music.  When I was about 6, we had Picture Study.  Each term we were given a book of reproductions of about 10 paintings by a single artist.  Every week we spent a period looking at one of these and discussing it.  I did Vermeer, Gozzoli and Memling.  Vermeer and Gozzoli struck a particular chord with me, and I still have one of the Gozzoli reproductions.

We also spent a lot of time with games of all sorts, drawing and painting, sewing and crafts.  In the summer we played rounders outside. The food was excellent and abundant, and we had lunch in Mrs Murray-Browne's dining room.

I have only good memories of Hopelands, I am delighted to see that you are still going, and I wish you every success for the future.
A fantastic insight into the early days of Hopelands!