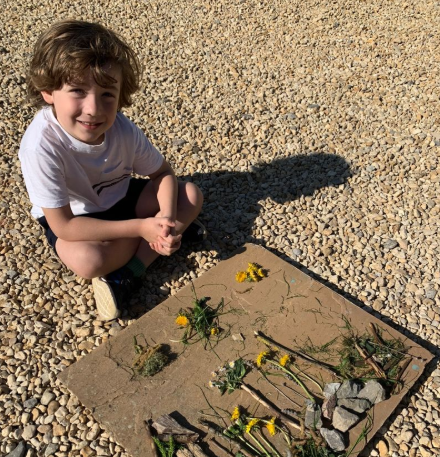 How Hopelands are keeping children happy and learning in lockdown.
With the world seemingly turned upside down and many life events put on hold, the one thing that has not stopped is education. Children are still learning. Parents are frantically learning too. Pythagoras, fronted adverbials and PE with Joe, whilst working from home, cooking, cleaning and generally trying to keep sane! How we are all missing school and its community.
To keep providing the education, and support both our children and their families, Hopelands Preparatory School is operating a virtual learning timetable which runs from 8.45-12.30. The children attend the lessons, interact with their form teachers, see their friends, ask questions and receive feedback on their work. We know that home schooling can be both uninspiring and isolating, so having this interaction with their teachers and peers is key to continuing the successful relationship the pupils have with school. To date we have 100% attendance with our pupils through this virtual learning – this is an outstanding engagement rate that we are incredibly proud of.
Children's progress is consistently monitored so that any gaps can be quickly identified and worked on. Children thrive on structure and security, therefore having this timetable in place helps them remain focused, motivated and fully engaged. Parents have both embraced and supported the timetable:
"What an excellent maths lesson today. Brilliant. It's all falling into place and I'm getting more confident at leaving my child to it."
In the afternoon, several different activities have been suggested which the children can do either on their own or with their families. For example, this week Reception class were set the task of making shapes out of nature and we received some fantastic pictures.
All our staff have gone above and beyond. Easter holidays were spent learning and testing new technology, planning lessons and working out a new virtual timetable which will strengthen pupils' resilience and continue their passion for learning. We are truly grateful and incredibly proud of everyone's hard work and dedication.
As you can see, we may not currently be able to open the doors to everyone, but we are very much working harder than ever. Please call us if you wish to find out more, email: admin@hopelands.org.uk and call 01453 822164.